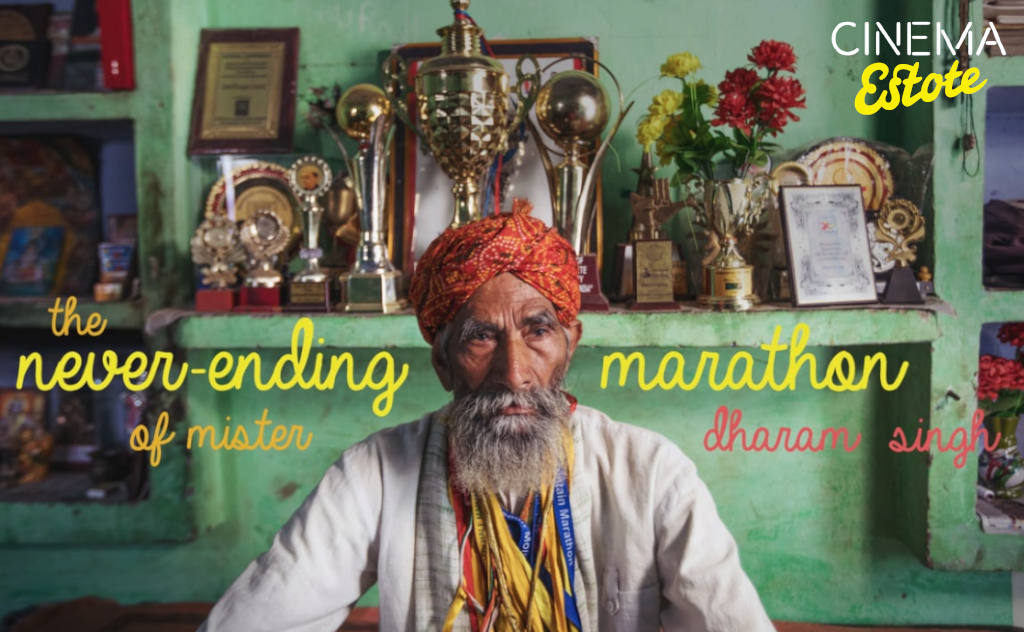 119-åringen som inte kunde sluta springa
Cinema estote  
The Never-Ending Marathon of Mr Dharam Singh är en berättelse om Dharampal Singh, som enligt honom själv, och enligt fyra (inte helt tillförlitliga) ID-kort, hävdar att han är 119 år gammal. En rekordhög ålder som skapar intresse, men det som allra mest imponerar är det faktum att denna åldring ständigt springer, för Mr. Dharam Singh gillar att springa. Väldigt mycket.
Se filmen i helskärmsläge genom att trycka på pilarna/fyrkanten i filmrutans högra hörn 

Tid: ca 21 min.
Enligt Gerontology Research Group finns det i hela världen bara omkring 1 000 personer som nått en ålder över 110 år. Vilket motsvarar ungefär 0,00001 procent av den nuvarande mänskliga befolkningen. Och av denna försvinnande lilla procent människor är endast cirka 10 procent män –  och av dessa män anses 0 procent kunna springa ett maraton.
I filmen får vi följa med till ett magiskt och folktätt Indien för att söka svaret kring gåtan Dharam och se honom springa i Hindustan Marathon, vilket, om hans ålder stämmer, skulle göra honom till vår tids äldsta maratonlöpare.


Dela:
[social_share_list]